About us
My name is James Windred and I am the owner of JW Polishing. We are  located on the Northern Beaches of Sydney servicing all of Sydney. We pride ourselves very highly on the quality of our work ensuring customer satisfaction on every job from minor repair work to full restoration. My passion for restoring furniture and high attention to detail keeps my customers coming back which drives us to strive to be the best at what we do in our industry.
Furniture restoration & French polishing is a very unique and specialised trade that requires the highest of work quality and at JW Polishing we endeavour to provide you with the ultimate in excellence.
Furniture Restoration Sydney Specialists
No matter the size of the job, we will take care of your every need and will ensure that your project is completed to the highest of standards at a competitive price.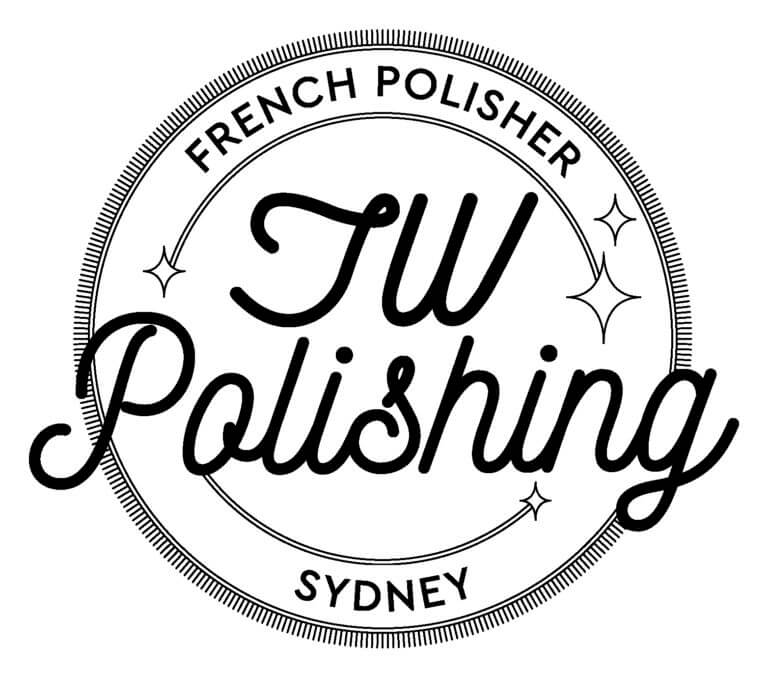 Mike
"James Windred is a master craftsman in wood. He has beautifully restored several large pieces of furniture for us, including a dining table, coffee table, a study desk and storage boxes. We sent them to him as tired old pine with a dark orange stain. They came back brilliantly refreshed, the timber as pale as if it had been newly cut. James also superbly restored an oak plant stand, including replacing some rotting wood.
His work is 5-star, his advice is very helpful, his charges are reasonable, and he delivers on time as promised. It's a pleasure to recommend him, unreservedly."
Sue
"Thanks James for doing such a beautiful job on our old table... we love it !"
Amy
"I had James do a specific job for me, he custom built a laptop stand for my Surface Pro, so i can now do work on my lap whilst on the lounge with my Surface Pro. It looks amazing, he even engraved my business logo into it. Very fast turn-around & quality finish."
Jillian
"James did a lovely job painting my bookshelves. He colour matched a paint colour and finished them beautifully. On pick up and delivery, he was very resourceful and got the job done with no damage to the furniture. Great job, wouldn't hesitate to recommend his for any furniture restoration."
Paul
"Just wanted to thank you on a beaut job you did on the bottle holders. Have had several people commenting on them and asking how to contact you."
Ingrid
The work was undertaken expeditiously and the tables looked fantastic after james had finished with them. I highly recommend James and his work.
Merrilyn
James is a true craftsman and we feel fortunate to have discovered JW Polishing. He has done such a wonderful job on our Parker teak bedroom furniture and coffee table, they look absolutely stunning, like brand new. Couldn't be happier and highly
Amanda
James transformed a tired ten seater Tassie oak dining table back to a stunning piece of furniture we wanted in the centre of our home. He was easy to work with, including providing pickup and drop off to agreed schedule. I will definitely use James again when the need arises.
Charles D
"James runs a very professional and efficient operation. His craftsmanship is excellent and I'm extremely happy with the repair job he did for me. Would highly recommend his services."
Amanda G
"James runs a very professional and efficient operation. His craftsmanship is excellent and I'm extremely happy with the repair job he did for me. Would highly recommend his services."
Robert L
"We had some lovely old estate furniture (7 items in total) left to us which really needed restoration and TLC or disposal. After a bit of soul searching we decided to keep the furniture and have it restored. What a fantastic experience from the moment of pick up through to delivery. James and his team were brilliant at what they do, attentive, professional and completed the work within the agreed time frames.
All of this furniture now has a new and very long life thanks to the restoration work and takes pride of place in our home.
We have no hesitation in recommending James or engaging him again if the need arises.
5 star service."
Jw polishing is
specialist in furniture repair specialist in furniture restoration
specialist in furniture making
specialist in furniture making
specialist in French polishing
specialist in furniture polishing specialist in furniture antique work
furniture antique polishing
specialist in furniture repairing work
, Jw polishing is renowned specialist of furniture work including specialist in
furniture restoration and furniture polishing
if you are in Sydney and worry of furniture work than be calm there is
specialist of furniture repair
near you Jw polishing is
furniture experts
and love furniture experts work with expert in furniture polishing.
Expert in furniture
is not only we are we are also expert in furniture polishing and furniture restoration work if you are looking for few furniture restoration work and needs person who knows how furniture works than you are on right place this website is of furniture lovers furniture work in expensive but very
special furniture repairing work
can cost high this is because of furniture details, Furniture repairs and details are always important one who is expert in furniture repair always do good work if he is not specialist in furniture repair than he is also not specialist in furniture polish plus also not specialist in furniture antique royal work. I always suggest to do best work in cheap price I mean to do best furniture repair work in reasonable prices furniture is not what you are looking for but I thing you have to look on details.
Mr sham is very clever in furniture buying but he buys furniture in low rates but it will not help her because her furniture is not long lasting, At jw polishing we look in details because we are specialist of furniture work and furniture restoration and designing hand making of new furniture, New furniture making in reasonable price is only available at jw polishing, jw polishing loves his client and only provide best products of furniture making and cabinet making
If you are looking for cabinet making than we are specialized in cabinet making, we design and make cabinets furniture and give best quality of cabinet making and kitchen cabinets in reasonable prices.
For a cabinet making we have a team of specialized cabinet makers our specialized cabinet makers love their job and design and make beautiful cabinets as a result you get best cabinet repair work and kitchen and office cabinets in reasonable price
For French polishing here at jw polishing we loves French polishing and do quality French polishing on your furniture as a result your furniture looks greats we always do great wirk in furniture polishing and French polishing as we are specialist in furniture polishing and also specialist in furniture repairs
For better French polish feel free to contact jw polishing as a result we love it, French polishing is not easy and cheap but if you are looking for cheap French polish in Sydney we are here to help you as a result you got best furniture repairs at your place, experts in French polishing cabinet making and experts in furniture restoration is our key to sucess