Quality French Polishing Services In Manly Vale
If you have prized antique or heritage furniture that you wish to keep in pristine condition, French polishing is exactly what you need. Dating back to the Victorian era, French polishing is labour intensive, but leaves older furniture with a tough and shining protective exterior.
For great French polishing in Manly Vale you need only leave the work to JW Polishing to make your antique furniture look brand new.
Hire an Expert French Polisher in Manly Vale
French polishing is a highly specialized and specific skill that few furniture "experts" understand. With a process as in intensive as French polishing, you need experts who know how to handle the task. At JW Polishing, Manly Vale residents know that their unique and special furniture is in good hands. They are getting expert care and services at a reasonable price.
French polishing can be especially difficult on marine vessels. Exposure to the sea salt air, prolonged time in sunlight, and other environmental factors can lead to quicker degradation and damage to antique wooden interiors and furniture on sailing vessels. It's important to leave precious furniture to a service that understands how to combat years of harsh environmental exposure.
At JW Polishing, French polishing is our specialty. Our experts at JW Polishing have the particular skills needed to work tirelessly on boats and ships until your antique wood and furniture is in the best condition it can be.
French Polishing Throughout Manly Vale
Marine vessels are not our only specialty at JW Polishing. Our skilled craftsmen can provide polishing care in a number of areas. We always start by spraying specific areas and surfaces with a coating to provide protection and shine, using products that are environmentally conscious.
Our French polishing expertise is not limited to furniture; we can also restore and protect wooden staircases to make them look as breathtaking as they did when first built. We provide colour matching services for new stairs and on site stair finishing.
We polish in the traditional way, using Shellac, but can offer multiple finishes and textures. We can do on site repairs and touch ups, as well as rejuvenate dry antiques to protect the original patina while removing grime. Our goal is to preserve the antique while making it look as good as new, so your furniture is sure to not only impress, but stay fresh.
Are You Looking For French Polishing Services Near You?
If you live in Manly Vale, JW Polishing is proud to service you. We pride ourselves on the care we put into polishing our clients' antiques and furniture, and they are consistently pleased with our results.
Contact us today for more information or to schedule an appointment!
Proudly Serving Manly Vale
Manly Vale is a suburb of northern Sydney, in the state of New South Wales, Australia, 17 kms north-east of the Sydney CBD. Manly Vale is predominantly a residential suburb with commercial land use on Condamine Street, containing small patches of light industrial. The suburb contains many recreational facilities including parks such as Passmore Reserve and playing fields at Millers Reserve and David Thomas Reserve. JW Polishing has been serving Manly Vale since starting up and has become the leading furniture restoration and polisher in the area.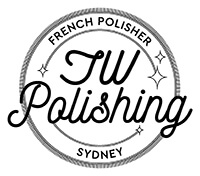 Contact us !
Contact the team today for a competitive free quote!
Jw polishing is
specialist in furniture repair specialist in furniture restoration
specialist in furniture making
specialist in furniture making
specialist in French polishing
specialist in furniture polishing specialist in furniture antique work
furniture antique polishing
specialist in furniture repairing work
, Jw polishing is renowned specialist of furniture work including specialist in
furniture restoration and furniture polishing
if you are in Sydney and worry of furniture work than be calm there is
specialist of furniture repair
near you Jw polishing is
furniture experts
and love furniture experts work with expert in furniture polishing.
Expert in furniture
is not only we are we are also expert in furniture polishing and furniture restoration work if you are looking for few furniture restoration work and needs person who knows how furniture works than you are on right place this website is of furniture lovers furniture work in expensive but very
special furniture repairing work
can cost high this is because of furniture details, Furniture repairs and details are always important one who is expert in furniture repair always do good work if he is not specialist in furniture repair than he is also not specialist in furniture polish plus also not specialist in furniture antique royal work. I always suggest to do best work in cheap price I mean to do best furniture repair work in reasonable prices furniture is not what you are looking for but I thing you have to look on details.
Mr sham is very clever in furniture buying but he buys furniture in low rates but it will not help her because her furniture is not long lasting, At jw polishing we look in details because we are specialist of furniture work and furniture restoration and designing hand making of new furniture, New furniture making in reasonable price is only available at jw polishing, jw polishing loves his client and only provide best products of furniture making and cabinet making
If you are looking for cabinet making than we are specialized in cabinet making, we design and make cabinets furniture and give best quality of cabinet making and kitchen cabinets in reasonable prices.
For a cabinet making we have a team of specialized cabinet makers our specialized cabinet makers love their job and design and make beautiful cabinets as a result you get best cabinet repair work and kitchen and office cabinets in reasonable price
For French polishing here at jw polishing we loves French polishing and do quality French polishing on your furniture as a result your furniture looks greats we always do great wirk in furniture polishing and French polishing as we are specialist in furniture polishing and also specialist in furniture repairs
For better French polish feel free to contact jw polishing as a result we love it, French polishing is not easy and cheap but if you are looking for cheap French polish in Sydney we are here to help you as a result you got best furniture repairs at your place, experts in French polishing cabinet making and experts in furniture restoration is our key to sucess