Quality Furniture Repairs in Brookvale
As a leader in furniture repairs in Brookvale, we are dedicated to serving our clients and ensuring that their prized possessions are in the best shape possible. We focus on quality over quantity and exhibit superb craftsmanship with every project. We pay enormous attention to detail so that no feature goes unaddressed. Our goal is to help customers with a variety of projects in both the commercial and domestic sectors throughout the Brookvale area.
Restoration Types
Restoring antique furniture is one of our proudest accomplishments. We love taking a treasured family heirloom and bringing out its true beauty so that it can be appreciated even more for generations to come. Antique furniture repair is a challenging field, but we have the skills and expertise to do a stellar job that fully satisfies each of our clients.
Retro furniture is another one of our specialties. The unique shapes and colorful finishes pose a significant challenge that we are prepared to take on. We treat each piece with care and ensure that the work is done prudently.
Vintage furniture also sometimes needs a bit of love to look its best, and that is something we are more than capable of providing. It brings us so much joy and excitement to give a wonderful piece of furniture an amazing new life.
We can handle everything from chairs to tables to mirrors. Our services include pretty much any piece of furniture that you can think. If you are not sure if we can help you, just ask, and we will be more than happy to see what we can do.
Are You Looking for Furniture Repair Services Near You?
JW Polishing focuses on transforming pieces from complete disrepair to their former glory. We will work to take furniture in any state and make it look as fabulous as possible. We pride ourselves on our ability to work diligently to restore any piece of furniture beautifully.
We also can assist with insurance assessments if your furniture was damaged in a natural disaster or through an event that was no fault of your own. We understand that accidents and unforeseen circumstances occur, and we want to help you in the aftermath of such occurrences as much as possible. After the proper insurance report is completed and approved, the rest of the process is quick and easy with little to no cost to you.
Contact Us Today!
We understand that each project and piece is different, and that old pieces that have been passed down from generation to generation hold significant value for you and your family. As a result, we take the time to learn your goals and how we can best meet them with each antique furniture repair.
Whether you need repairs in your home, office, restaurant, hotel, or any other establishment we will be happy to walk you through every step of the process. Please contact us today if you have any questions, comments, concerns, or just want to chat about your possible furniture repairs in Brookvale.
Proudly Serving Brookvale
Brookvale is a suburb of northern Sydney, in the state of New South Wales, Australia. Brookvale is 16 kms north-east of the Sydney CBD, in the local government area of Northern Beaches Council. Brookvale has a Westfield Warringah Mall is a large indoor/outdoor shopping centre in the southern part of the suburb. JW Polishing has been serving Brookvale since starting up and has become the leading furniture restoration and polisher in the area.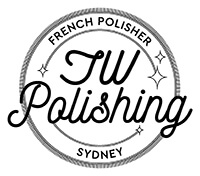 Contact us !
Contact the team today for a competitive free quote!
Jw polishing is
specialist in furniture repair specialist in furniture restoration
specialist in furniture making
specialist in furniture making
specialist in French polishing
specialist in furniture polishing specialist in furniture antique work
furniture antique polishing
specialist in furniture repairing work
, Jw polishing is renowned specialist of furniture work including specialist in
furniture restoration and furniture polishing
if you are in Sydney and worry of furniture work than be calm there is
specialist of furniture repair
near you Jw polishing is
furniture experts
and love furniture experts work with expert in furniture polishing.
Expert in furniture
is not only we are we are also expert in furniture polishing and furniture restoration work if you are looking for few furniture restoration work and needs person who knows how furniture works than you are on right place this website is of furniture lovers furniture work in expensive but very
special furniture repairing work
can cost high this is because of furniture details, Furniture repairs and details are always important one who is expert in furniture repair always do good work if he is not specialist in furniture repair than he is also not specialist in furniture polish plus also not specialist in furniture antique royal work. I always suggest to do best work in cheap price I mean to do best furniture repair work in reasonable prices furniture is not what you are looking for but I thing you have to look on details.
Mr sham is very clever in furniture buying but he buys furniture in low rates but it will not help her because her furniture is not long lasting, At jw polishing we look in details because we are specialist of furniture work and furniture restoration and designing hand making of new furniture, New furniture making in reasonable price is only available at jw polishing, jw polishing loves his client and only provide best products of furniture making and cabinet making
If you are looking for cabinet making than we are specialized in cabinet making, we design and make cabinets furniture and give best quality of cabinet making and kitchen cabinets in reasonable prices.
For a cabinet making we have a team of specialized cabinet makers our specialized cabinet makers love their job and design and make beautiful cabinets as a result you get best cabinet repair work and kitchen and office cabinets in reasonable price
For French polishing here at jw polishing we loves French polishing and do quality French polishing on your furniture as a result your furniture looks greats we always do great wirk in furniture polishing and French polishing as we are specialist in furniture polishing and also specialist in furniture repairs
For better French polish feel free to contact jw polishing as a result we love it, French polishing is not easy and cheap but if you are looking for cheap French polish in Sydney we are here to help you as a result you got best furniture repairs at your place, experts in French polishing cabinet making and experts in furniture restoration is our key to sucess