Quality Furniture Restoration in North Manly
Do you have antiques that are showing some wear? Is some of your furniture in need of repair? Fortunately, JW Polishing is available to take care of any repairs, restoration or polishing your furniture needs to look its best.
Located on the Northern Beaches, JW Polishing has provided furniture restoration to North Manly for over ten years. We take pride in the high quality of our work, aiming to ensure our customers are satisfied with every job. Our attention to detail and passion for restoration have kept our customers returning.
Do You Need Your Furniture Repaired or Polished by a Caring Team?
Restoring and performing French polishing are highly specialized and unique trades. They require the utmost care for quality. The team at JW Polishing strive to provide excellent service to our customers. We aim to take care of all your needs ensuring your project will be competitively priced and completed to the highest standards.
Each job differs, but all need first-rate treatment. We want your pieces to rise in value, especially your antiques. We work to ensure your antique furniture will be in excellent shape so you can continue to pass it down your family. We provide experienced and fully qualified restoration services one all our jobs no matter the size, large or small.  
Furniture Repair and Restoration Services
We tackle minor repairs to full antique restoration jobs on family heirlooms. We make a small repair to a chair or we completely strip. It's common that we sand and re-polish larger pieces like dining tables with large extensions or grand pianos. We will work to ensure you are completely satisfied with our work so you can get back to enjoying the beautiful furniture you're proud of.
JW Polishing provides the following furniture restoration services:
Repairing/regluing chairs and other pieces of furniture

Stripping, sanding and refinishing outdoor and indoor furniture

Delicate veneer repairs

Fixing chips, scratches and ring marks left on wooden furniture

Specialized colour matching and staining services

Bleaching timber

Restoring timber surfaces on site (refinishing timber benchtops)

Rejoining, regluing and respraying table repairs

Nourishing and reviving antiques.

Refinishing and repairing pianos

Restoring marine timber

Furniture refreshment providing added life and lustre

Restoring timber car dashboards
The JW Polishing team also provide French polishing, marine varnishing and cabinet making services.
Are You Looking For Furniture Restoration Services Near You?
The expert craftsmen at JW Polishing are passionate about repairing and restoring all manner of furniture. We provide furniture refinishing and restoration of mid century, antique, and modern day furniture to the North Manly area.
Repairing and restoring furniture will not only increase the life of your furniture but it can increase the value of antique pieces while making them look brand new. If you have any restoration or refinishing needs in the North Manly area contact JW Polishing today and let us show you how we can transform your furniture.
Proudly Serving North Manly
North Manly is a suburb of northern Sydney, in the state of New South Wales, Australia, located 17 kms north-east of the Sydney CBD. It is bounded on the north by Brookvale, the east by North Curl Curl, Harbord and Manly, the south by Manly Vale and to the west by Allambie Heights and North Balgowlah. North Manly is most known for its parks which are popular tourist destinations, including Manly District Park, Nolan Reserve and Warringah Golf Course. JW Polishing has been serving North Manly since starting up and has become the leading furniture restoration and polisher in the area.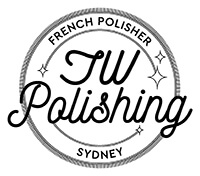 Contact us !
Contact the team today for a competitive free quote!
Jw polishing is
specialist in furniture repair specialist in furniture restoration
specialist in furniture making
specialist in furniture making
specialist in French polishing
specialist in furniture polishing specialist in furniture antique work
furniture antique polishing
specialist in furniture repairing work
, Jw polishing is renowned specialist of furniture work including specialist in
furniture restoration and furniture polishing
if you are in Sydney and worry of furniture work than be calm there is
specialist of furniture repair
near you Jw polishing is
furniture experts
and love furniture experts work with expert in furniture polishing.
Expert in furniture
is not only we are we are also expert in furniture polishing and furniture restoration work if you are looking for few furniture restoration work and needs person who knows how furniture works than you are on right place this website is of furniture lovers furniture work in expensive but very
special furniture repairing work
can cost high this is because of furniture details, Furniture repairs and details are always important one who is expert in furniture repair always do good work if he is not specialist in furniture repair than he is also not specialist in furniture polish plus also not specialist in furniture antique royal work. I always suggest to do best work in cheap price I mean to do best furniture repair work in reasonable prices furniture is not what you are looking for but I thing you have to look on details.
Mr sham is very clever in furniture buying but he buys furniture in low rates but it will not help her because her furniture is not long lasting, At jw polishing we look in details because we are specialist of furniture work and furniture restoration and designing hand making of new furniture, New furniture making in reasonable price is only available at jw polishing, jw polishing loves his client and only provide best products of furniture making and cabinet making
If you are looking for cabinet making than we are specialized in cabinet making, we design and make cabinets furniture and give best quality of cabinet making and kitchen cabinets in reasonable prices.
For a cabinet making we have a team of specialized cabinet makers our specialized cabinet makers love their job and design and make beautiful cabinets as a result you get best cabinet repair work and kitchen and office cabinets in reasonable price
For French polishing here at jw polishing we loves French polishing and do quality French polishing on your furniture as a result your furniture looks greats we always do great wirk in furniture polishing and French polishing as we are specialist in furniture polishing and also specialist in furniture repairs
For better French polish feel free to contact jw polishing as a result we love it, French polishing is not easy and cheap but if you are looking for cheap French polish in Sydney we are here to help you as a result you got best furniture repairs at your place, experts in French polishing cabinet making and experts in furniture restoration is our key to sucess