Leading Cabinet Maker in North Manly
Finding a quality company to help you build the perfect cabinets for your home can be a difficult process. There are many factors to consider, including their training, experience, pricing information, and techniques and technology.  
At JW Polishing we make it our priority to treat each and every client to a high-quality design and construction experience, from top to bottom. We value transparency and open communication – our clients can collaborate with us to ensure they get exactly what they want. We guarantee zero hidden or surprise costs, meaning that you know what you're paying for up-front.  
Are You Looking for a Cabinet Maker Near You?
At JW Polishing, we strive to be the cabinet maker North Manly residents deserve. We work locally, so we have a wealth of understanding of the design and housing layouts in North Manly. That's what makes our work quick and easy – we know North Manly's houses like the backs of our hands. Our versatile services are one reason why North Manly residents continue to turn to us for their home renovation needs.  
We want to be North Manly's one-stop-shop for custom cabinets and furniture. Rather than running from company to company to find what you need, you can simply do business with us and let us take care of everything!
Our local cabinet builders can provide the following for your home:
Custom cabinet making

Handmade and bespoke furniture

Cabinet repair

Furniture alterations

Building with recycled timber  
All of our bespoke items are made with love and care by quality craftspeople. We can also restore all types of furniture – modern or antique – and perform our namesake French polishing to make your items look just like new.
Qualified Designers & Builders
As local cabinet builders in North Manly, our professionals have years of industry experience working in the area. Where ever you're located in North Manly, we'll be there!  
We offer high level training to all staff to ensure excellent specialized services to every client. In addition to our expert experience and training, our team makes it a priority to constantly stay up to date on the newest innovations in the field. This means that we're always on the lookout for amazing new products, methods and services to bring our lovely customers.  
With each coming year comes opportunities to offer something new to clients. Whether you want something traditional or funky and modern furniture, talk to JW Polishing today!  
Contact Us Today!
Our dedicated staff is always available to speak to clients about custom made furniture or restorations. Whether you have a bespoke piece of furniture you're dreaming of, or an antique item that needs some love, talk to us today!  
Whether it's cabinet design and installations, polishing services, or other furniture related needs, call JW Polishing! We have the experience, training, and craftsmanship to give your home a stunning update.
Proudly Serving North Manly
North Manly is a suburb of northern Sydney, in the state of New South Wales, Australia, located 17 kms north-east of the Sydney CBD. It is bounded on the north by Brookvale, the east by North Curl Curl, Harbord and Manly, the south by Manly Vale and to the west by Allambie Heights and North Balgowlah. North Manly is most known for its parks which are popular tourist destinations, including Manly District Park, Nolan Reserve and Warringah Golf Course. JW Polishing has been serving North Manly since starting up and has become the leading furniture restoration and polisher in the area.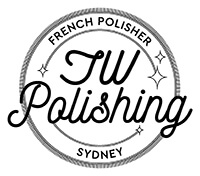 Contact us !
Contact the team today for a competitive free quote!
Jw polishing is
specialist in furniture repair specialist in furniture restoration
specialist in furniture making
specialist in furniture making
specialist in French polishing
specialist in furniture polishing specialist in furniture antique work
furniture antique polishing
specialist in furniture repairing work
, Jw polishing is renowned specialist of furniture work including specialist in
furniture restoration and furniture polishing
if you are in Sydney and worry of furniture work than be calm there is
specialist of furniture repair
near you Jw polishing is
furniture experts
and love furniture experts work with expert in furniture polishing.
Expert in furniture
is not only we are we are also expert in furniture polishing and furniture restoration work if you are looking for few furniture restoration work and needs person who knows how furniture works than you are on right place this website is of furniture lovers furniture work in expensive but very
special furniture repairing work
can cost high this is because of furniture details, Furniture repairs and details are always important one who is expert in furniture repair always do good work if he is not specialist in furniture repair than he is also not specialist in furniture polish plus also not specialist in furniture antique royal work. I always suggest to do best work in cheap price I mean to do best furniture repair work in reasonable prices furniture is not what you are looking for but I thing you have to look on details.
Mr sham is very clever in furniture buying but he buys furniture in low rates but it will not help her because her furniture is not long lasting, At jw polishing we look in details because we are specialist of furniture work and furniture restoration and designing hand making of new furniture, New furniture making in reasonable price is only available at jw polishing, jw polishing loves his client and only provide best products of furniture making and cabinet making
If you are looking for cabinet making than we are specialized in cabinet making, we design and make cabinets furniture and give best quality of cabinet making and kitchen cabinets in reasonable prices.
For a cabinet making we have a team of specialized cabinet makers our specialized cabinet makers love their job and design and make beautiful cabinets as a result you get best cabinet repair work and kitchen and office cabinets in reasonable price
For French polishing here at jw polishing we loves French polishing and do quality French polishing on your furniture as a result your furniture looks greats we always do great wirk in furniture polishing and French polishing as we are specialist in furniture polishing and also specialist in furniture repairs
For better French polish feel free to contact jw polishing as a result we love it, French polishing is not easy and cheap but if you are looking for cheap French polish in Sydney we are here to help you as a result you got best furniture repairs at your place, experts in French polishing cabinet making and experts in furniture restoration is our key to sucess